An evening of trancendental guitar playing from two of the best players around.
Dean McPhee
Dean McPhee is a solo electric guitarist who records his meditative and hypnotic instrumental music at his home in Bradford, West Yorkshire. He plays a Fender Telecaster through a valve amp and effects, including a kick drum pedal, and he is influenced by Dub, Modal Jazz, British Folk, Psychedelic Rock and Kosmische Musik. A self-taught musician with a fluid, understated technique and an inventive approach to the instrument, his music is melodic, dreamlike and trance-inducing with a deep sense of space. Dean is a regular contributor to the cult record label/collective Folklore Tapes and his ltd lathe cut single "Cosmos/Ether" (released last year on the Reverb Worship label) was voted number 10 in Brainwashed.com's end of year singles list in their reader's poll.
"At any given time, there are always a handful of visionary guitarists who carve out their own compelling and distinctive niche, as well as many more who exhibit virtuosic technique or write consistently great songs. McPhee's work checks off all three of those boxes, but his greatest moments reach another plane altogether where it feels like he is channeling something much deeper, more timeless, and almost supernatural" (Anthony D'Amico, Brainwashed
"Set within an electric ancestry that includes Michael Karoli's solos in Can, the hymnal rock of Popol Vuh's Daniel Fichelscher and the sonic spaciousness of dub, as well as the emotional punch of John Martyn's dawn-lit Echoplex epic, 'Small Hours'." (Frances Morgan, The Quietus)
"Definitely one of the leading contemporary guitar stylists in the UK, and in the world" (Steve Barker, BBC 'On the Wire')
www.deanmcphee.co.uk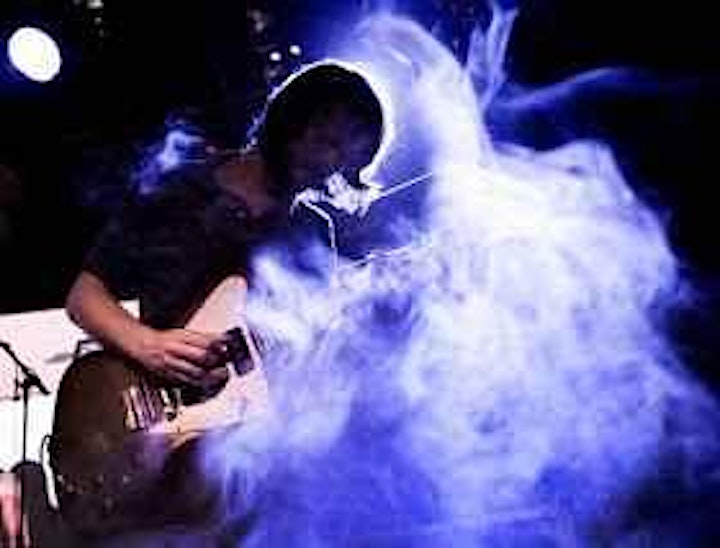 Joe Hollick
Joe Hollick is best known for wielding a fuzzed-up Gibson Firebird in the cult psychedelic rock band Wolf People. However, his primary love is for the acoustic guitar. Inspired by a session with friend Alex Crispin from Baron/Diagonal, his first solo guitar album "Rest Lessness" has recently been repressed by Cardinal Fuzz/Echodelik Records after the initial edition quickly sold out. Joe effortlessly combines influences from British Folk, Krautrock and Mali Blues and in the words of Dave Cambridge (Cardinal Fuzz) "each of the meticulous notes Joe plays has a feeling of wide open space and exploration – like the flow of a gentle stream as it makes it way up to a waterflow whereupon the echoing growl and twang brings forth a sublime dissonance".
" Excellent acoustic guitar playing… I'm not sure how the labels let this one get out with such a limited pressing because it needs to be in more hands. It's that good. This record will take you to other places" (The Ominous Drone)
https://jjhollick.bandcamp.com/album/rest-lessness
https://www.instagram.com/joehollick/