An evening of Folk Drone, Experimentalism. In part a reflection on the Life of Mary Stuart, Queen of Scots, executed on 8 February 1587
MACGILLIVRAY
MacGillivray is a Scottish poet and musician, signed to Antigen Records and 100 Acre Recordings and published by Bloodaxe, 'The Nine of Diamonds: Surroial Mordantless' 2016 and 'The Last Wolf of Scotland' (2nd edition) Redhen, Los Angeles. MacGillivray has performed with The Fall, Arlo Guthrie, Thurston Moore, Alan Moore, Shirley Collins and many others.
On her latest release Macgillivray is inspired by the words of Mary Queen of Scots. The lyrics are set to dulcitone and embedded with air recorded at many of the places she lived, was imprisoned and died in. With influences from French Chanson, the troubadour tradition and contemporaneous composition by William Byrd, for example, the record showcases lyrics by the doomed hunchback secretary and guitar tutor David Riccio or Rizzio and transposes sonnets and letters by Mary herself.
MacGillivray has walked in a straight line with a dead wolf on her shoulders through the back streets of Vegas into the Nevada desert, eaten broken chandelier glass in a derelict East German shopping mall, headbanged in gold medieval stocks in Birmingham allotments, burnt on a sunbed wearing conquistador armour in Edinburgh's underground city, breast-fed a Highland swan in Oxford and regurgitated red roses in Greenland. She remains clan chief . . .
https://macgillivraymusic.bandcamp.com/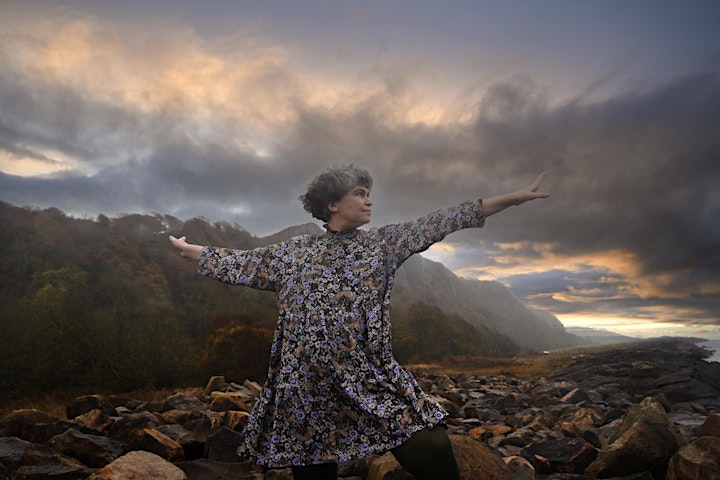 PEFKIN
Nature-inspired experimental songwriter – slowly unfolding psychedelic hymnals
Multi-instrumentalist and member of Meadowsilver, Burd Ellen and Electroscope
"dreamy, ethereal acid folk soundscape" "shades of Linda Perhacs' and Pantaleimon's interstellar folk are conjured up alongside the minimalist neo-classical work of Gavin Bryars" – Record Crates United
"her experimental and beautiful sound collages transport anyone fortunate enough to come under her spell into different realms and spaces" – Keith How, Penny Black Music
"a kaleidoscope of image and holy mystery … early contender for album of the year" – Terrascope
"stark, gorgeous and lysergic" – Byron Coley in The Wire
https://pefkin.bandcamp.com/music
"If the dreamy, pagan-laced TV shows of the early 70s, Delia Derbyshire and Broadcast appeal to you, there's much to lose yourself in … dreamlike psychedelic music" 4 * review – Shindig