"Unearthly work that is simply indispensable. Let your mind wander and enjoy. Brilliant."
Maud the Moth is the solo project of Amaya López-Carromero, a Spanish-born and Scotland-based pianist, singer and songwriter with a strongly independent artistic drive. Maud the Moth serves as Amaya's alter ego: a séance-like conduit through which to process personal life experiences, and in particular themes of rootlessness, identity and trauma. Stylistically, Maud the moth uses her classical background as a platform upon which her eclectic songwriting and cathartic solo live performances rest. With the usage of live looping, Amaya weaves sonic tapestries riddled with distorted or effected pianos and driven by an enigmatic and deeply moving voice.
Amaya's commitment to her own personal vision has attracted performance opportunities from a wide range of promoters and artistic directors including Roadburn Festival (NL), Primavera Sound (ES), AMFest (ES), Festival Noroeste (ES), Celtic connections (UK), Noite Branca (PT), Ronnie Scott's (UK), Brudenell Piano Session (UK) and CCCB (ES) amongst others. Maud the moth has also been invited as guest artist to peform alongside Kayo Dot and Anna von Hausswolff.
https://maudthemoth.bandcamp.com/
https://thequietus.com/articles/33195-two-form-a-click-maud-the-moth-richard-sen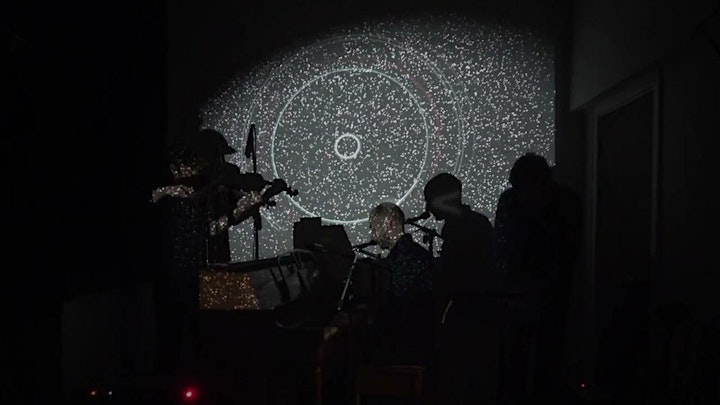 Avant-rock tunesmiths from Sheffield, UK, Slow Galley's Drift offer immersive layers of fuzzy guitar and ambient washes of sound over songs of love and forgetting.
Debut album Hex Up Yrself along with the When Darkness Comes EP are available direct from the Three Galleys Records webstore, from the Slow Galley's Drift Bandcamp page, and all major streaming and download platforms including Spotify and iTunes.
'Really beautiful alternative-folk' – BBC Introducing