An evening of experimental Folk Music drawing on Electronic and Early Music.
Resonant Bodies
Resonant Bodies is a duo consisting of Zebedee Budworth (hammered dulcimer + electronics) and Rob Bentall (nyckelharpa and electronics). We aim to explore the spectacular sonorities of the ancient instruments we play, and how they interact with each other. We aim to marry these old technologies with new ones, processing the rich resonant instrumental timbres through electronic effects. The duo seeks to reimagine folk tunes through an improvised musical dialogue, allowing the rich sonority we piece together to lead our creative output.
More info here:
robbentall.com/portfolio/rob-bentall-and-zebedee-budworth/
Juliana Day
Juliana is a recorder player, whistle player and vocalist based in Sheffield.
Her music uses a haunting combination of recorders, whistles and vocalisations to build up looped textures and ambient, often improvised sound worlds. She released her debut single "The Earth Yearns For A Storm" last year. She is heavily influenced by natural world sounds and speech-like rhythms, producing music which is both emotive and vulnerable.
In addition to her solo project, she can also be found playing with various folk, experimental and improvised ensembles in and around Sheffield and beyond.
"that was quite a journey wasn't it (…) that was absolutely beautiful" Corey Mwamba, BBC Radio 3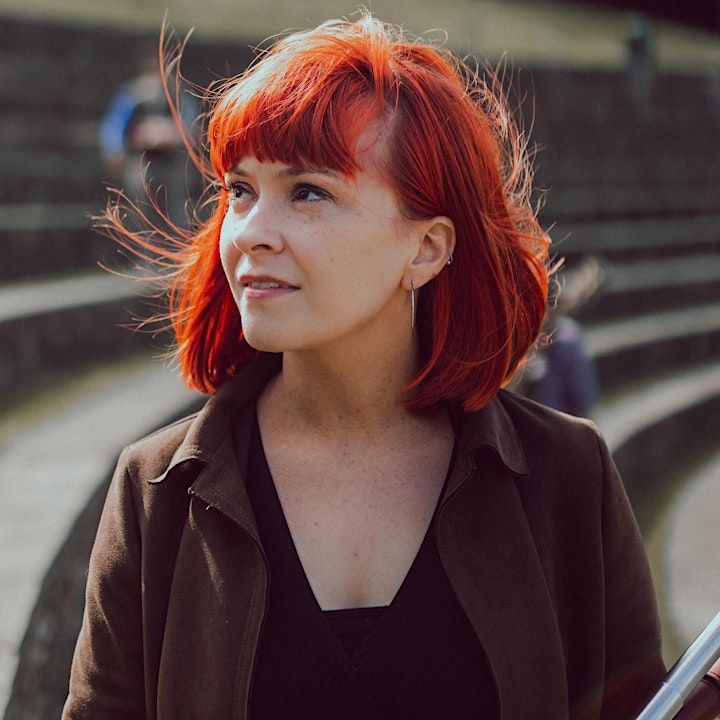 Lou Barnell
Lou is an award-winning sound and performance artist , vocalist and radio DJ. She is one of Sound and Music's New Voices 2022 Composers.
She was winner of the 2021 Oram Awards, supported by The PRS Foundation and BBC Radiophonic Institute in recognition of innovation in sound and technology.
Lou's work gives language to her alienating and disorientating experiences of being a neurodivergent woman. It communicates her synaesthetic experience of sound, hyperfocus and sensory overload.
A remarkable performer on many levels