An evening of atmospheric music and song craft in Sheffield's most intimate and atmospheric venue.
Following a mesmerising performance in March, we invited Matthew Sturgess – aka The Silver Reserve – back to Bishops' House. With his breathy, note-perfect voice and layers of sparse classical guitar, Matthew draws you away to another, slower space where these finely crafted songs reveal their beauty.
There is more than a hint of melancholy in his music; it is contemplative, intense and personal, but with so many moments of beauty, the end result is truly uplifting.
"Beautiful, fragmentary songs which slowly dismantle you." Seamus Fogarty (Domino Records/Fence Collective)
Songs of warmth and beauty that scratch at the inside of your heart. In a world that sits heavy on your chest, this is music that reminds you how to breathe.' Thea Gilmore (Cooking Vinyl)
"Quietly spellbinding." – Andy Brown (Soundlab)
"Incredible talent…everything he played begged to be listened to." – Bill Adamson (Hint of Mayhem)
Image credit Justin Leeming
Instagram: @silverreserve
https://www.facebook.com/TheSilverReserve
______________________________________________________________________________________________
Manon McCoy is a composer, experimental harpist and vocalist based in the North.
Classically trained at the Royal Northern College of Music, and with a background in traditional Irish music, she has since studied a range of different genres; improvised music and contemporary Jazz on the Sheffield scene, Hindustani classical music at Sheffield University, and more recently electronics and live processing.
https://www.youtube.com/@manonmccoy8452
https://www.facebook.com/manonmccoymusic/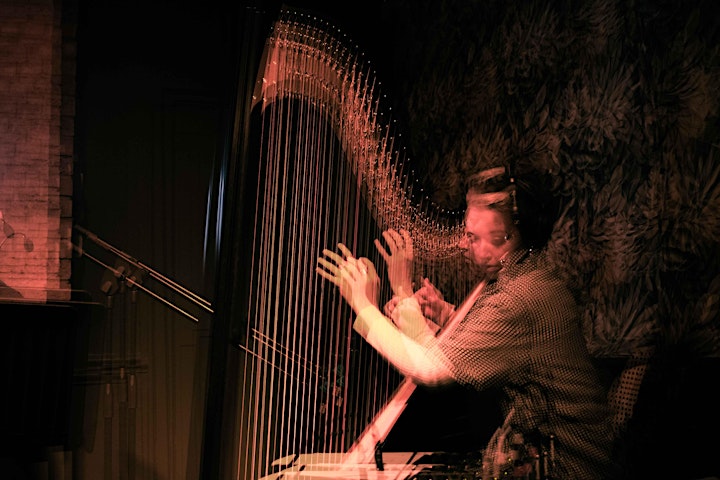 Robbie Thompson
'The poetry of Robbie Thompson is the sort that can stop you in your tracks. His rasping, croaking voice is at times almost atonal, always richly textured and expressive. His words, drawing on his background and interests in psychotherapy and philosophy, offer generous reflections and insight on his accumulated experiences.' – Pink Wafer
https://robbiethompson1402.bandcamp.com/
https://www.facebook.com/robbiethompson1402